Leaving Home
Cincinnati, Ohio
We left on time.
That's not something we get to say often.
We arrived at the Cincinnati airport the standard two hours before our flight.We drove ourselves. $8/day and a hopeful AAA (or "honeymoon") discount made it seem worthwhile. Plus we didn't have to depend on a cab being on time (when was the last time a cab was on time?).
We checked the backpack that had been in 48 states with its owner. Then we grabbed some Bruegger's Bagels (the best bagels), and headed for the gate.
Three Flights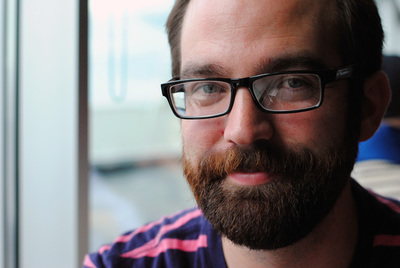 Neither of us have to travel for work, and I'm thankful for it. Thankful we get to sleep at home every weeknight. Thankful airports are a happy place (for us).
But that excitement disappeared upon boarding the plane. I'm not afraid of flying, I just don't like it. And although our future-rocket-scientist brother would disagree, there's nothing inherently fun about a commercial flight.
We got to our row, and someone was siting in our seat. Our window seat. We'll call him Mr. Shoulders. I'm non-confrontational. And my bladder was full of a little too much coffee, so we let him stay. Katie, as Katie so often does, sacrificed her comfort and sat in the middle seat.
What we failed to realize when we purchased two tickets was that we were only paying for 1.5 seats. Next time I'll specify I'd like two whole, entire seats. But, Mr. Shoulders got a great deal! He got 1.5 seats for the price of just 1!
But we were on our honeymoon. So, who cares, right?
Seattle, Washington
Our first stop was in Seattle, where we learned our third flight was canceled.
We sought more information. Eventually, we learned our flight had been combined with another flight.
Anchorage, Alaska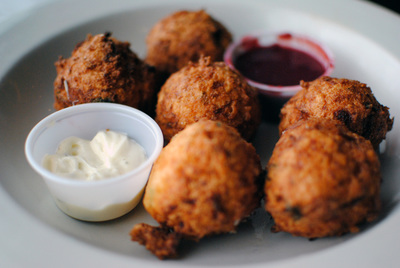 By the time we arrived in Anchorage (our second stop), we had reasoned the rescheduled flight was a good thing. We had enough time to get some beer seriously, two flights later, it was time for a beer) at a brewpub in the airport.
The brewpub was Silver Gulch. The original and main brewery is in Fox, Alaska, which is just a few miles north of Fairbanks. And Fairbanks was our destination that evening, so it felt right. Plus, at the time, we still expected Fairbanks to be a really cool place.
The beer was delicious, and so were the seafood hush puppies. And thus began the first of a string of days in which we would eat fried food and drink beer and never feel guilty. At least I wouldn't feel guilty, but I'd just gotten married, and I'd already begun to let myself go.
It's Not For August
Fairbanks, Alaska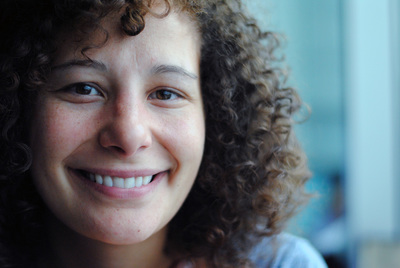 I feel as though we must have heard something good about Fairbanks at some point. We must have. Otherwise, why would we go?
We flew over some beautiful mountains to get there, but then we were there, and there were no mountains. Or tall buildings. Or people.
Actually, here's what happened.
We landed at the airport. It's this really tiny airport with about four gates, but it was as clean as a dog whistle (you know, because of dog mouths). We grabbed our pack (now safely arrived at its 49th state) and stepped outside.
There is a small parking lot right outside the front door of the airport, and on the other side of that lot, spruce trees! You can smell the trees from the door. Fresh air! My first thought was, Alaska smells good.
But, then we took the surprisingly long and expensive cab ride "downtown." Along the way, the scenery grew progressively worse.
We arrived at the hotel, checked in, then asked the concierge what to do. That was, of course, after we asked for a wake up call for the Northern Lights. At this point it was about 7:30 pm Alaska time, which meant 11:30 pm Cincinnati time. But, the sun was shining and, like I said, we were on our honeymoon, so who cares, right?
The concierge told us to go downtown. She seemed genuinely excited about how beautiful it is by the river. I was forming a picture of high expectations in my head as we dropped our luggage and left.
Side note #1: Cabin pressure is a real thing. It can cause shampoo to explode over all your clothes.

Side note #2: Jeans don't dry fast, even if you stand next to them with a hair dryer.
We were on 10th street, which meant 10 blocks to the river. Blocks in Fairbanks are about 10% the size of a Cincinnati block (which also aren't large). It took about five minutes.
As we left the hotel, we turned right, then right again. All we saw were parking lots. Another block later, the scenery changed to abandoned and small homes (were we really downtown?). A block later, we were passed by some kids riding around on bikes looking bored, which, in our part of the world, is usually a warning to be cautious.
After putting my camera back in my bag, we finished our five-minute walk. We looked around and wondered where the river was. And the people. And the restaurants.
Eventually we found it, but there wasn't much to say about it. It was more like a creek.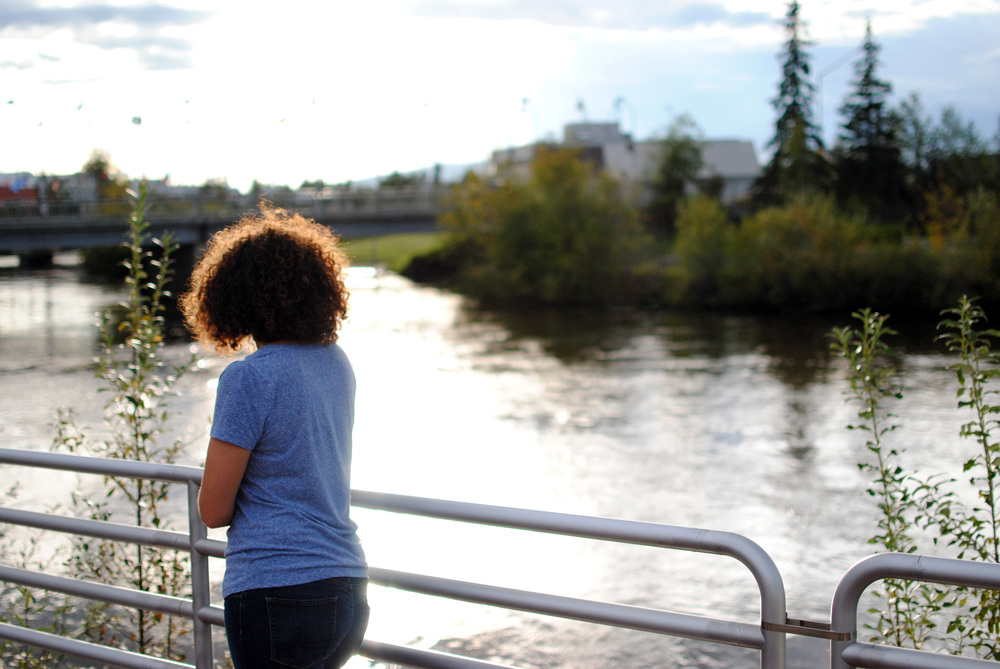 We peaked around a bit and saw that the only non-frightening restaurant had chicken wings as an appetizer, for $18. We went back to the hotel to check out their restaurant.
It was the same deal. $18 for wings, but we got them anyways. We also had some sort of Brie dip that wasn't terrible. And we were the youngest folks in there by about 30 years.
And we were tired, which was likely the cause of the lack of motivation. So, off to bed, then up early for my first train ride. I still kind of hoped for a wake up call to see the lights.
The reason the northern lights are a rarity in the summer is because they can only be seen in the dark. And there isn't much time without the sun in Alaska summers.
To wrap up this first day and justify what may seem like a really terrible attitude, I didn't like Fairbanks. It had nothing interesting to offer us, at least in the summer. I've learned not to judge a book by its cover. With Fairbanks, I read the intro to the book and lost interest.
Later in the trip, we learned that Fairbanks is best in the winter. They have many winter sports and the lights shine frequently. When we go back, we'll be sure to do it when there is snow on the ground.
>