<
One More Time
Denali National Park, Alaska
Our train wasn't set to leave until noon, so we knew we could do a little more sightseeing in Denali. So, for one last time, we patronized Prey, and by 9:00 am, we were on a shuttle back into the park.
One Last Denali Hike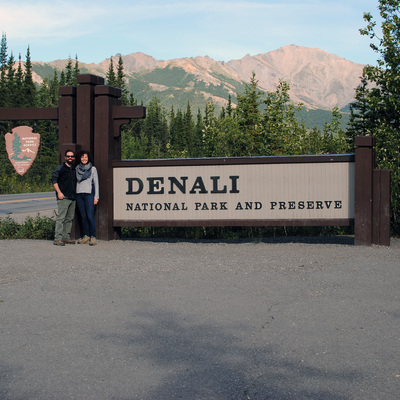 We'd been around people a lot already, and we wanted to get away for a little while. Especially because it was our honeymoon. Especially because this was Denali National Park.
We needed to get our park entrance sign photo, and it wasn't as easy as it usually is. It was about a two-mile hike from the visitors' center to the entrance sign. But we hiked it, got the photo and headed back.
By the time we had purchased a few postcards, it was time to board the train.
Gold Star
We had to splurge at least once. The ride from Denali to Anchorage was about 8 hours, which was the longest of our trip. For that one, we sat in the Gold Star seats (their fancy way of saying, Okay, maybe you're not poor).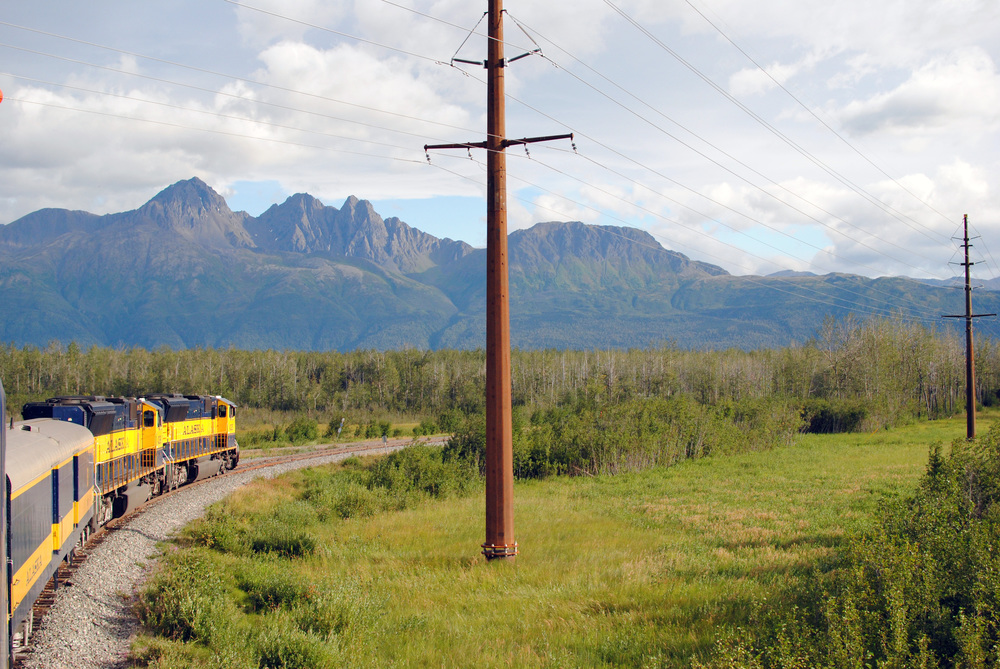 Gold Star seats are cool. Looking back on it, we chose the best day for these seats, but we almost wish we would have spent the money for all the trips. It's not even about the seats being comfortable. First, the seats are on the second level of the first few train cars. Viewing everything higher up means a lot more to see. Second, the majority of the wall space on the car is made of glass. So, from essentially anywhere in the car, you have a 360-degree view of the scenery. And third, the open-air deck at the back of car made getting a little fresh air and some good photos convenient.
The landscape from Denali to Anchorage is spectacular. Twists and turns through the mountains. There was almost always something to view. And it never got old.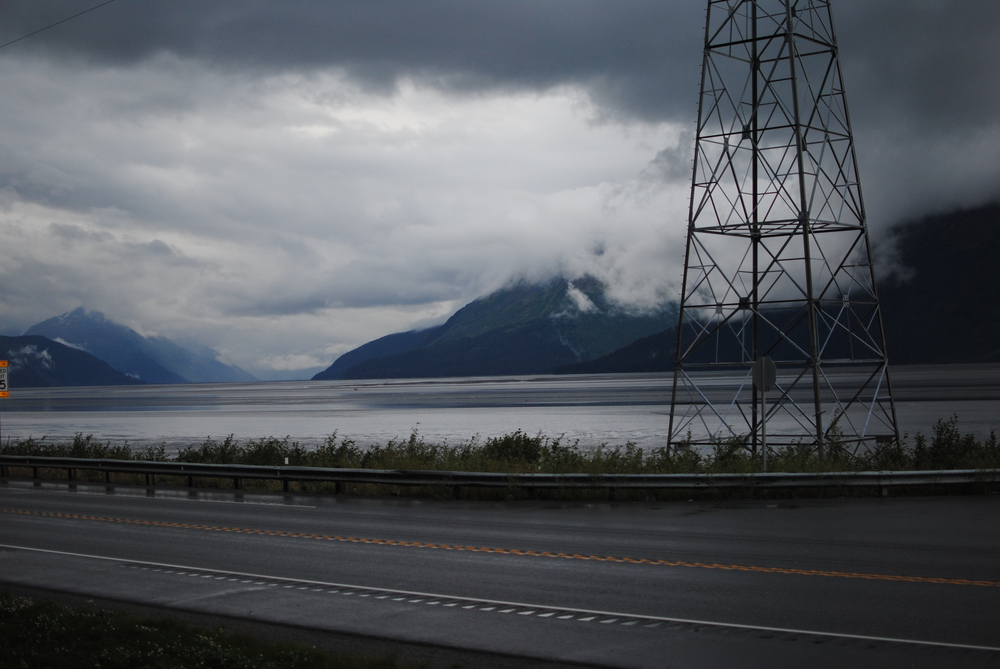 Among all the great vistas, one of my favorite moments was when we saw a moose trudging through a little pond. It was a cow, leaving my wife's quest to see a wild bull moose in tact, but it was memorable nonetheless.
Rudolph Randall Murphy
Anchorage, Alaska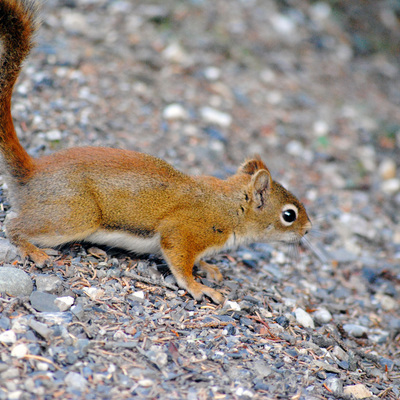 I know nothing of Anchorage's history, so I came up with a story. In 1972, Anchorage was a small community of local Alaskans. In the spring of 1972, the little town saw a massive influx of citizens from the Lower 48. They were on a quest for gold. The city decided it needed some tall buildings, so they hired Rudolph Randall Murphy.
Mr. Murphy had just graduated from some school in Vancouver, and he carried with him a reputation for being a bad boy. By the fall of 1972, young Mr. Murphy had designed the entire skyline. And by November 1974, the downtown was filled with an array of tall and short buildings alike. And no one has done any construction since then.
More Fish n' Chips, Please
We walked around for a bit until we found a local brewery, Snow Goose. They had a nice rooftop patio that we enjoyed, despite a chilly evening. We had the pleasure of watching the sunset while testing some new beers and sub-par fish n' chips. Fortunately, we also split a burger that made up for the disappointment of my waning fried food quest.
Early in again and ready for another early morning.
>