<
Rough Rider
The second day on the ship was a rough one. The combination of the previous night's alcohol consumption, getting used to being on a boat, and the rough waters made it a woozy day.
Given such a scenario, we spent most of the morning being lazy. Reading, writing, eating. All without leaving the room for several hours.
Hubbard Glacier
Yakutat Bay, Alaska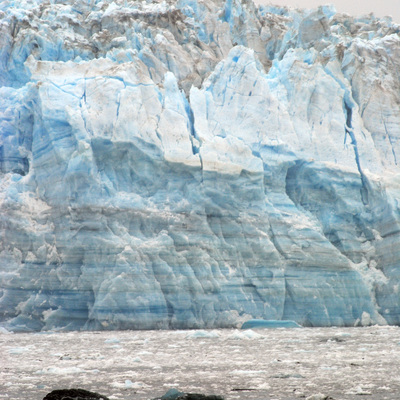 We arrived in Glacier Bay early in the afternoon. Here the entire view is the face of Hubbard Glacier.
I've seen glaciers before. I'm pretty sure I've walked atop them (that part I could be making up). I thought this was going to be no big deal.
I was wrong.
Like Grand Canyon, it's difficult to explain how large it is. Sure, you can use numbers, but it still doesn't offer enough perspective. But this thing is massive. If you're ever in the area, I highly recommend checking this thing out.
Perhaps the most interesting part is that the thing is practically alive. It's always moving. In fact, we stood in the bay long enough that we'd see chunks of it fall off. Several seconds after we'd see a piece break off, we'd hear a crash, like thunder.
The area in which we stopped to view the glacier was a bit eerie, but cool. The water around us was littered with chunks of ice. Combine that with the overcast sky and the fog, and it looked like we were trancing through an empty ice age. Just us, and a lot of old people.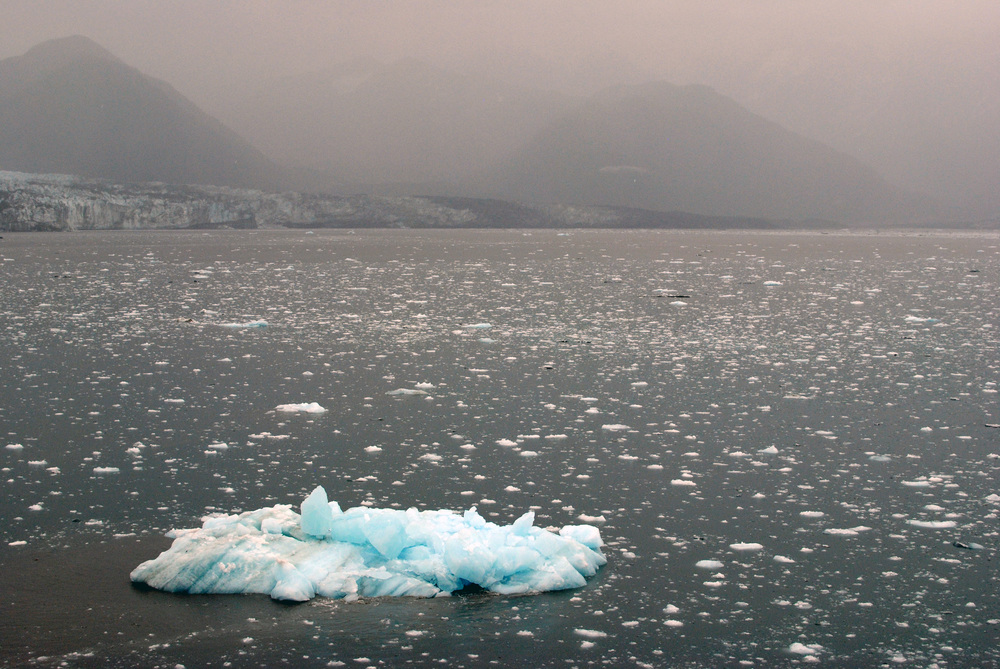 Lazy, Lazy, Lazy
That was the highlight of the day, and we pretty much took it easy from there. Explored the boat a bit. But talking, drinking, and reading took up most of our time, and we were loving life, at least when we weren't thinking about the dizziness.
>