<
Good For This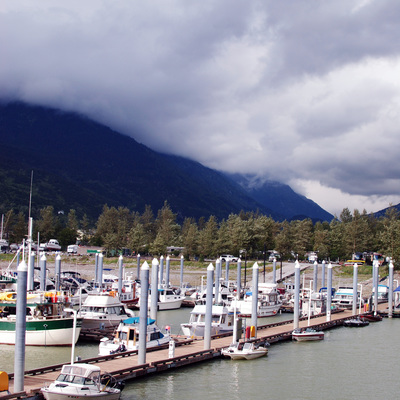 Before I begin this day, I want to add a positive note about cruises. I've never been a huge fan of them, but I've been on three, and they are good for some types of vacations. For us, on our honeymoon, this was a great way to tour part of Alaska. We didn't have to worry about coordinating too much, but we were able to do what we love to do—move. We may not be crazy, adventurous people, but we don't like sitting still for extended periods of time. A beach resort was not the honeymoon for us. If I were to go back to Alaska, now having seen what I have (thanks to the cruise), I would not do another cruise. But I'm glad we did.
If The Rain Comes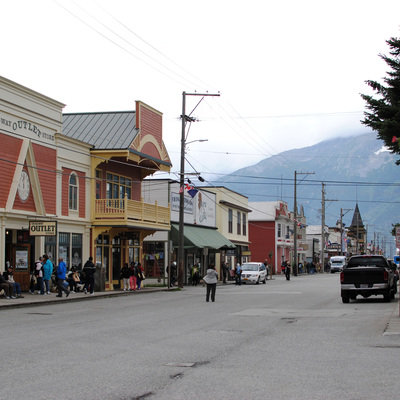 Once again, the forecast was rain … all day.
Fortunately for us, the weather people did what they are so good at—got the weather wrong. It was beautiful, sunny day, and we were psyched to get off the boat.
While we missed the sun, we also missed alone time. And here's another beef I have with cruises. If you like being alone, a cruise ship is not a great place for that. We found pockets here and there, but these moments are few and far between. Being alone in your room is a bit claustrophobic (the rooms tend to be small). And that's why I'll tell you, if you ever go on a cruise, get a balcony room. It's the only place to guarantee being alone outside.
And in our case, having a balcony was perfect, because the majority of the cruise happened in a passageway where land was pretty close on both sides.
Hiking And Drinking
Skagway, Alaska
To get away from people, we found a nice uphill hike to a little lake. It was great to be back in nature and to have a quiet morning.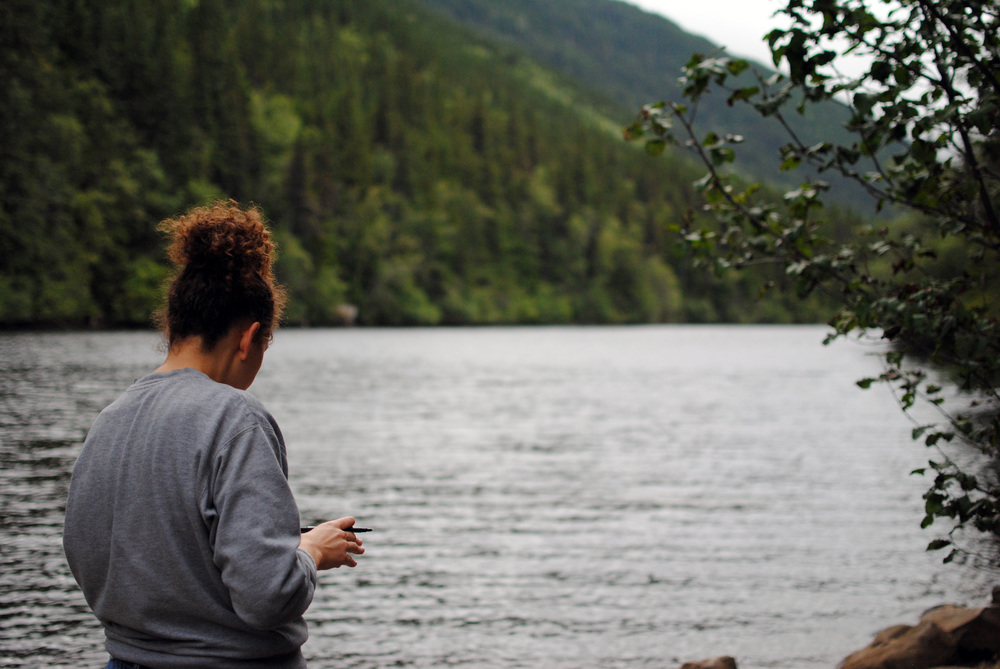 After that, we returned to the boat for lunch, took a short break, and then headed into Skagway.
The town has some cool buildings, but most of them have been made into these tourist shops, and it was already getting old. So, we … (you've guessed it, haven't you?) … found a local brewery. Actually, we found two. And we patronized both.
We returned to the boat in enough time to play a round of darts before dinner. Then we called in an early night in anticipation of the excursion the following day.
>